THANK YOU!
Hello and thank you all art lovers and Canberra supporters!
We are bigger than ever!
Your donation makes art possible.
If you are interested in being part of us it's not too late! View donation information.
More funds = more artists.
Thanks again and we look forward to seeing you very soon!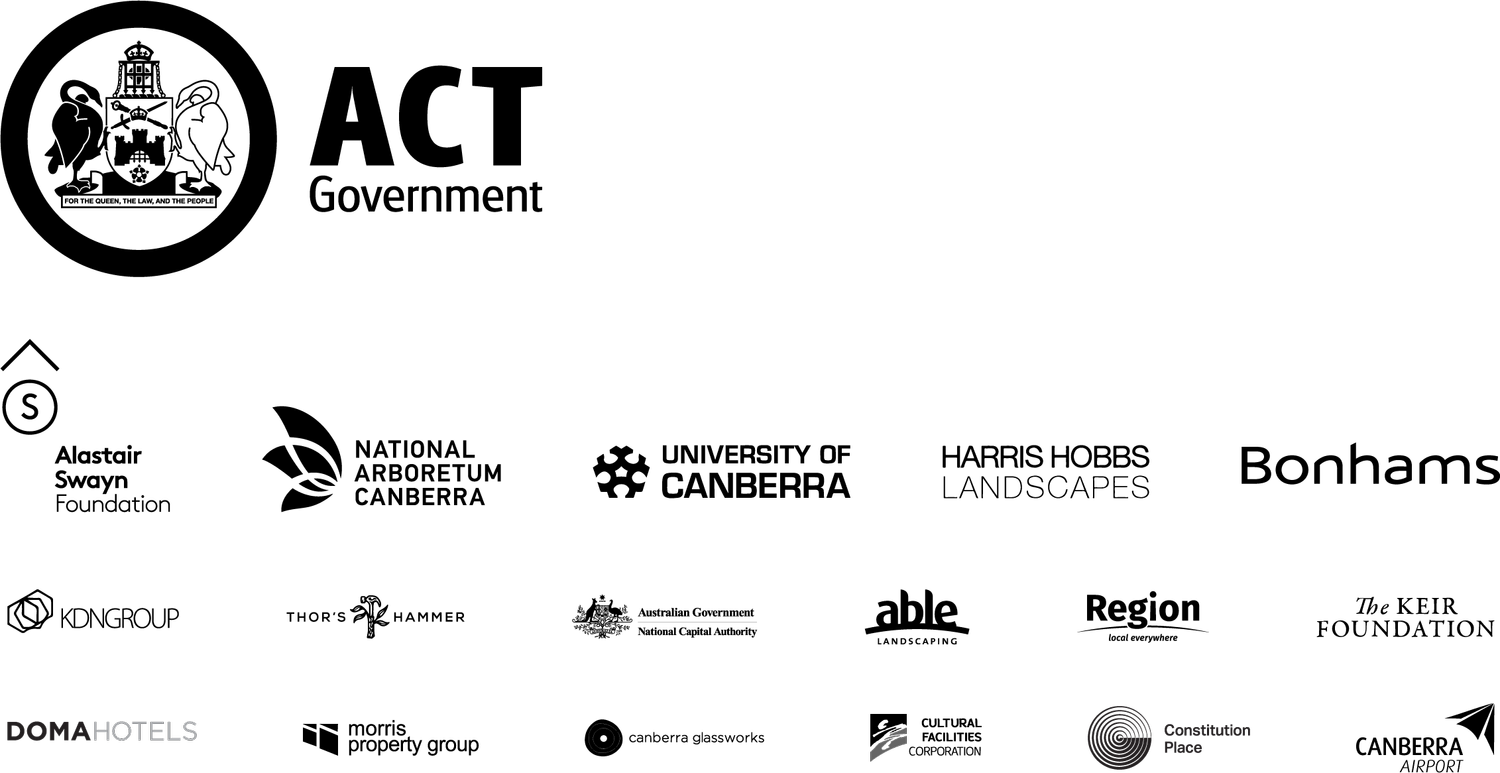 SPONSORS / DONORS 2022
the 4th edition of Canberra Art Biennial is supported by The ACT Government and other major sponsors.

$10k – 20k
University of Canberra
Alastair Swayn Foundation
Bonhams
$5000+
The Keir Foundation
Sullivan Strumpf
KDN Group
Thor's Hammer
National Capital Authority
Able Landscaping
Region Group
Capital Airport Group
DOMA Group
$1000+
Katharine Glass
Gordon Bull & Deborah Clark
David Williams
Christopher Hobbs
Morris Property Group
Jega
Construction Control
Darren Knight
Meredith Hinchliffe
$500+
Neil Hobbs
Evan Savescu
Trilogy Network Solutions
Kevin Miller
Christiane Lawin
Nikias Diamond
> $499
Claudia Morris
Hester Gascoigne
John Gasson
Paul Ferman
Fiona McIntosh
Samantha Ferris
Alastair MacCallum
Nicola Dickson
Bill Magee
Fiona Hooton
Neil and Jill Wilson
Heeseon Jung
Michahel Mel
Toss Gascoigne
Verity Hawkins
Paris Kami & Dot
Dot Wilkin
Amanda Biggs
4 X Anonymous